Annotation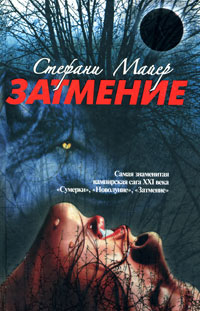 Third book of famous vampirskoy saga, leading the lists of the best sellers of seven countries and sold drawing in two million copies.

Veritable love does not dread a danger. Bella Svon is ready to become the friend of the beloved Edvarda forever, in fact exactly eternity is lasted by life of vampire.

But then it will have to betray the best friend – vervol'fa Jake and the same, possibly, anew to kindle ancient enmity between "nightly hunters" and their native enemies – by werewolves.