Stefani Mayer
---
Biography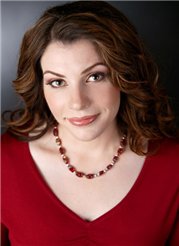 Stefani Morgan Mayer (angl. Stephenie Morgan Meyer; family. on Decembers, 24 1973) is the modern American authoress. In spite of the mixed reviews in a press, books purchased Mayer among a youth audience cult status and were translated into 26 languages, including and Russian (publishing house AST). In Runet a few ???-??????, devoted the world of «Twilights», appeared already, on spaces of web-network hundreds of sites and admirers of creation of authoress are counted all over the world. Only in the USA the over 8 million copies of books of Stefani are sold Mayer. However much most critics behave to its works deeply skeptichno, straight speaking that a purpose of banal on the subject works is large fees.



Biography

Stefani Mayer borned in 1973 in Khartforde, the state is Connecticut. Grew in Finikse, state Arizona, together with two sisters and three brothers. Met a prospective husband Chistian as early as teens and combined with him marriage in 1994

In 1995 made off University of the name of Brigama of Yanga in the state of Quarter-deck, getting a baccalaureate on speciality «English». In the years of studies much and with fascination read.

Words by word Mayer, on Junes, 2, 2003 it saw in sleep two falling in love, sittings on to the meadow. Youth-vampire, in spite of sincere sense, thirsts to drain blood of the inamorata, death girl. From this sleep afterwards a novel grew «Twilights».

After a few unsuccessful attempts to build on a novel finally signed Mayer with a publishing house «Littl, Braun and to To» contract on three books, in obedience to which a fee relied it in 750 thousand dollars.

Roman, intended above all things for a juvenile audience, went out in the USA an autumn 2005 and had deafening success (a fifth place is in the national list of the best sellers). Every next year produced Mayer one by one sikvelu is new «Moon» (2006), «Eclipse» (2007), «Dawn» (2008). From a book in a book a teller unchanging was young Bella Svon, however in a fourth volume gave Mayer voice and to its friend, Jake Bleku. In addition, an authoress decided to describe some events from point of beloved Bella — vampire Edvarda Kallena. Roman «Midnight Sun» («A sun of midnight») already was half written, however in August, 2008 the rough copy of the first part leaked out in the Internet. As a result set aside Mayer completion of book for indefinite term.

In May, 2008 Produced Mayer the first novel for a grown man audience — «The Host» («Guest»). On the subject of book earth was conquered by the «vermin of consciousness» — race of the «souls», not having an own body. A love-affair develops on this background. An authoress plans two continuations — «The Soul» («Soul») and «The Seeker» («Seeker»).

on November, 21, 2008 the screen version of «Twilights», which it is beforehand possible it was to predict cash success, went out in a rental.

Mayer is a mother of three children and parishioner of Church of Jesus Khrista sainted closing dates (mormony). Among its favourite writers Orson Skott Kard, Jane Austin, William Shakespeare, Sharlota of Bronte, Dafna Dyumor'e et al.

In plans authoresses are a novel about ghosts («Summer House»), books on trips in time and mermaids.